Every girl has Girl Crushes. Every guy has Man Crushes. It's a fact of life. These are my celebrity Girl Crushes. And I'm sticking to live ones for this... Ms. Hepburn (both of them) will just have to sit this one out.
1. Jenny Lewis. Oh, Jenny. I want her hair. I want her voice. I want her sly smile. I want her way with words. She's just perfect, isn't she?
JENNY LEWIS 'BLACK SAND' from the infantry on Vimeo.
2. Sarah Michelle Gellar. She'll always be Buffy to me.
3. Dolly Parton. Classic and always unapologetic. There's just nobody quite like Dolly.
"
I'm not offended by all the dumb blonde jokes because I know I'm not dumb... and I also know that I'm not blonde.
"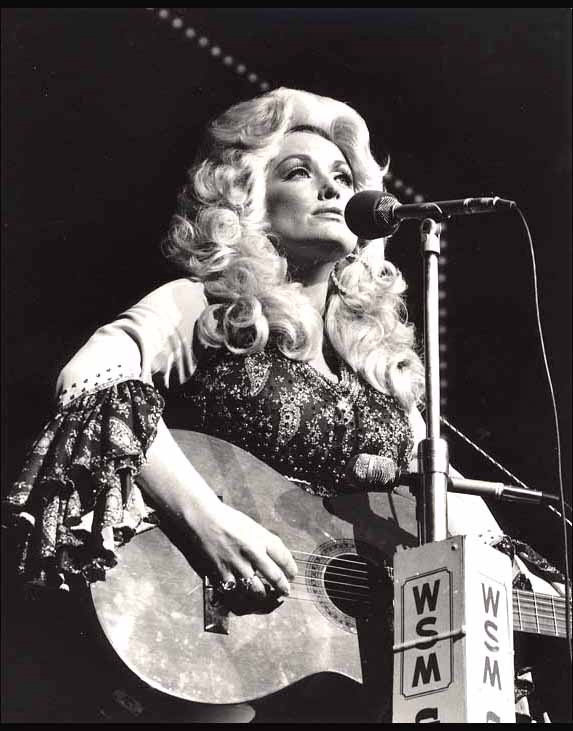 4. Billie Piper. Former teen pop Queen (like the Britney of the UK), who's played companion to The Doctor, and a high-class quick-witted call-girl. She's gorgeous, funny, smart and British. Pretty much perfect, right?
5. Summer Glau. She kicked Reaver butt as River in
Firefly
, and she's been a
Terminator
, for goodness sake! At this point, I'd watch her in anything!
6. Kate Moennig. You watch her in
The L Word
as Shane for 6 seasons and just
try
not to love her. It's impossible!
7. Zooey & Emily Deschanel. They're sisters, so I'm counting them as one. Basically, the prettiest siblings around.
8. Felicia Day. Penny from
Dr. Horrible
,
Queen of Twitter
, and writer/creator/star of
The Guild
. And a redhead! Best. Geek. Ever.
9. Kristen Bell. She's tiny, blonde, and has a wit so sharp it could cut through steel. And she's got mad detective skills in
Veronica Mars.
10. Katee Sackhoff as Starbuck. I'm pretty sure she could kick your ass. And everybody else's.
Honorable Mention: Allison Janney (C.J. Cregg is my hero), Tina Fey (Um... our cat's name is Liz Lemon for Pete's sake!), and Alicia Silverstone & Liv Tyler in Aerosmith's
Crazy
video.
Who's your Girl Crush?
xoxo