Okay, so I missed a day of "today I love." It was bound to happen at some point. But I didn't miss today. Today I love...
The Morning Benders' cover of "Lovefool" by the Cardigans.
Yesterday I shared a BAD cover, so I thought I'd share a GOOD one today.
Bur first, confession time: I had a
gigantic
crush on Leo during the
Romeo + Juliet
/
Titanic
days.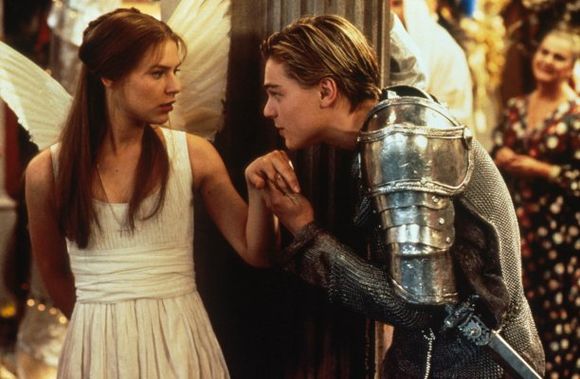 I was pretty much obsessed with
Romeo + Juliet
... I had a gigantic poster on my closet door (and maybe a few over my bed). I watched it obsessively. I wanted nothing more than to be Claire Danes in that angel costume.
And of course, I had (and LOVED) the soundtrack.
I'm pretty sure it was in the first 5 CD's I ever owned. And I'm pretty sure it's still one of my top 10 favorite albums of all time. I still listen to it every now and then. It's that good. And if you've only ever heard one song from the soundtrack it was "Lovefool" by the Cardigans. I mean, it's a 90's classic. Well, I recently heard a cover by The Morning Benders and fell in love with the song all over again. (I even put it on my
Sweethearts on Parade
VDay playlist). Here's the original and the cover.
The Cardigans' original from 1996:
The Morning Benders' cover:
Tonight we're headed to Atlanta. Chris' Dad is having pretty major back surgery and we're going to be there for a few days. I'll try to post when I can.
Happy hump-day.
xoxo